Mount Indefatigable - Joy
Joy follows the striking right facing dihedral corner up the Mt. Indefatigable slab offering around 300m of climbing. There is little to no fixed protection but plenty of opportunity for placements all the way. Belays can be made at various positions allowing pitches to be the full length of the rope. Carrying extra gear and bringing longer ropes could speed up the climb but it's certainly not essential. The rock is generally very solid with excellent friction but like all large mountain slabs there will be some loose rock in places. The new guidebook Canadian Rock: Select Climbs of the West, grades the route 5.8. but if needed it's possible to avoid any challenging bits by traversing into the slab. This drops the grade a little. It's often considered 5.6 on the YDS scale which is somewhere around Severe or Hard Severe.
---
---
Approach & Descent Information
Hike across the dam and follow the main hikers trail that parallels he lake. Do not go up past the bear closure sign on the summit trail. The approach trail is pretty flat all the way to the scree slope when the route becomes very apparent. Don't follow any smaller offshoot trails that head downhill to the lakeshore, just follow the signs with hiker symbols on them. It's pretty straightforward. 25 minutes to scree slope from car. Head up the scree to the base of the route.
See Mount Indefatigable on the climb map Open climb location in Google Maps
---
Guidebooks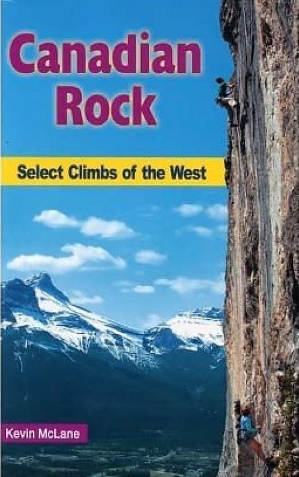 Canadian Rock: Select Climbs of the West - pg. 327
The Canadian Rock: Select Climbs of the West guide documents more than 1200 rock climbs across Western Canada, and in full-colour brings together into a single collection the best climbs in Western Canada, from Squamish to Lake Louise, to the Ghost River Valley. It has a good two page spread on the climb Joy. It can be light on details for some of the longer climbs but overall a great guidebook.
Availible Here R.R.P. £ 34.99
ISBN: 9780986519109
---
Weather & Local Conditions
Seasonal Weather Information
Note that some weather stations are close or even on the mountain, others are in nearby towns. Plan accordingly!
Estimated Rainy Days Per Month
9
7
9
9
11
13
13
11
9
6
8
7
The graph shows the estimated average number of rainy days in the month that had more than 1mm rainfall or snow:
Estimated Temperature Per Month
-10

-15

-6

-11

-3

-8

-2

-8

2

-3

12

5

15

7

14

7

9

3

5

-1

-4

-8

-10

-14
Estimated average high and low temperature in degrees Celsius for the given month.
---
References & additional links
The following links will take you to external websites specifically related to this climb: Joy on Mount Indefatigable.
Note: They contained relevant information at the time of publishing.
---